ROBOQI® with Alexa Built-in AI Qi Wireless Charging Car Mount
The best AI powered hands-free 15W Qi wireless charger car mount.Control your music, maps, shopping & messages with voice control.
✅ Amazon Alexa AI Built-in
✅ 10W Qi Fast Wireless Charge
✅ Snap & Go Design - US Patent
✅ Hands-Free Voice Control
✅ Bluetooth & FM Transmitter Inside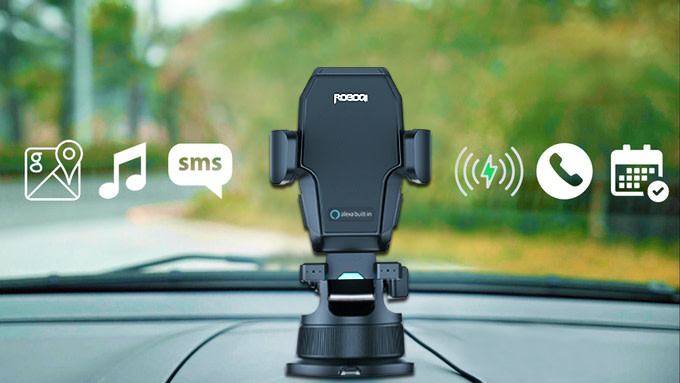 "There's no better place for voice than in the car," says Miriam Daniel, Amazon's head of Echo products. You want to keep your hands on the wheel and eyes on the road, so using your voice makes more sense. For your safety, you need a voice-controlled device. You need a charger to charge your phone. In addition, you need a phone holder while navigating. Today, we bring the ultimate solution, ROBOQI 2.0 Alexa.   With Alexa, you can ask to get driving directions, play music, make hands-free calls, control smart home devices, and much more.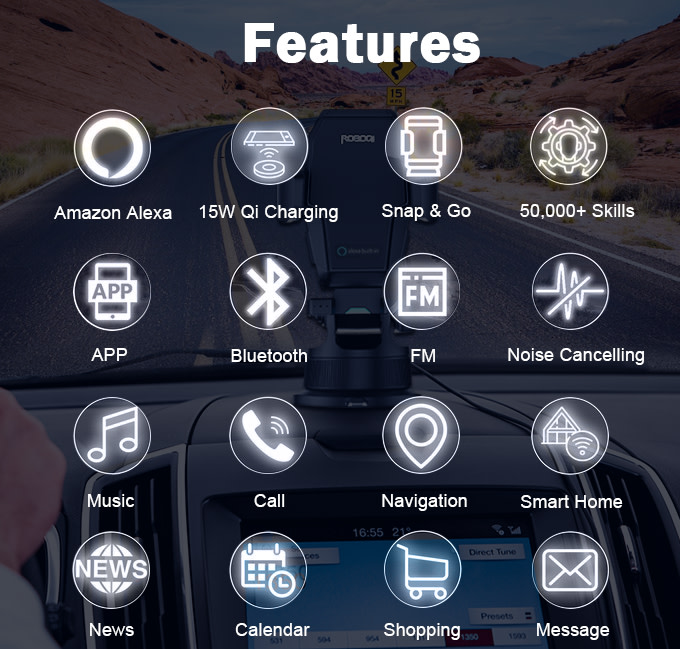 ROBOQI 2.0 Alexa is the World's First AI Wireless Car Mount with Amazon Alexa built-in. It connects to your smartphone via Bluetooth and intelligently controls your music, maps, callings, and messages with just your voice meanwhile charging your phone. Put your smartphone on ROBOQI and say 'Alexa, play funky music' or 'Alexa, navigate home', and ROBOQI's AI will do the rest, playing sound through your car's stereo.
Connecting to Alexa through a hyper-powerful, intelligent platform, ROBOQI can send and receive commands rapidly and reliably, making your life easier. The way it works is simple: you send a command, Amazon receives it on its cloud server, and Alexa responds through your car speakers (using Bluetooth or FM Transmitter inside).