ROBOQi 2 with Alexa Built-in Wireless Charging Car Mount
Tax included. Shipping calculated at checkout.
ROBOQi 2 with Alexa Built-in AI Qi Wireless Charging Car Mount
The AI powered hands-free 10W Qi wireless charger car mount. Control your music, maps, shopping & messages with voice control.
✅ 10W Qi Fast Wireless Charge
✅ Snap & Go Design - US Patent
✅ Hands-Free Voice Control
✅ Bluetooth & FM Transmitter Inside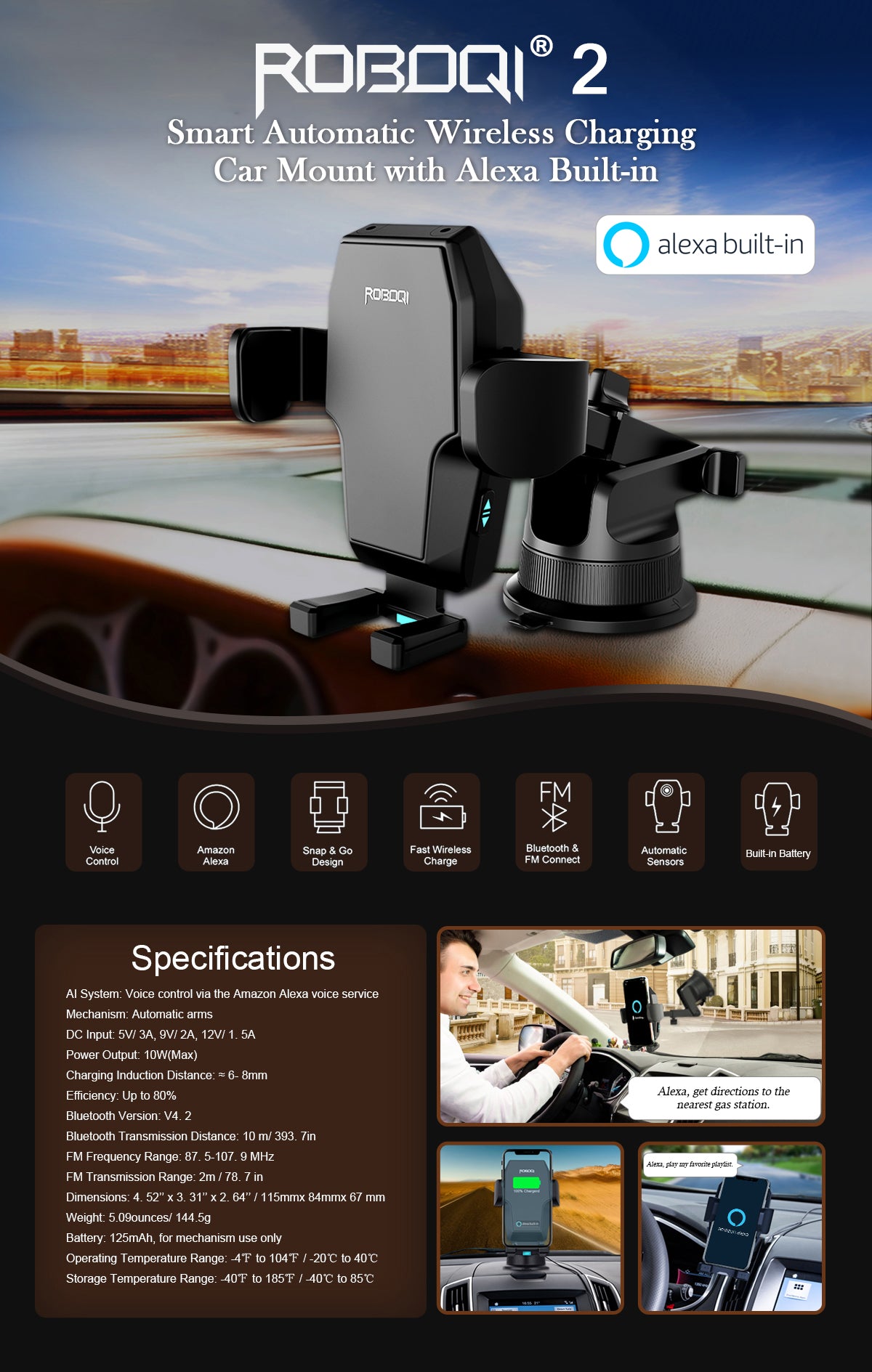 "There's no better place for voice than in the car," says Miriam Daniel, Amazon's head of Echo products. You want to keep your hands on the wheel and eyes on the road, so using your voice makes more sense. For your safety, you need a voice-controlled device. You need a charger to charge your phone. In addition, you need a phone holder while navigating. Today, we bring the
ultimate solution
, ROBOQI 2. With Alexa, you can ask to get driving directions, play music, news and more.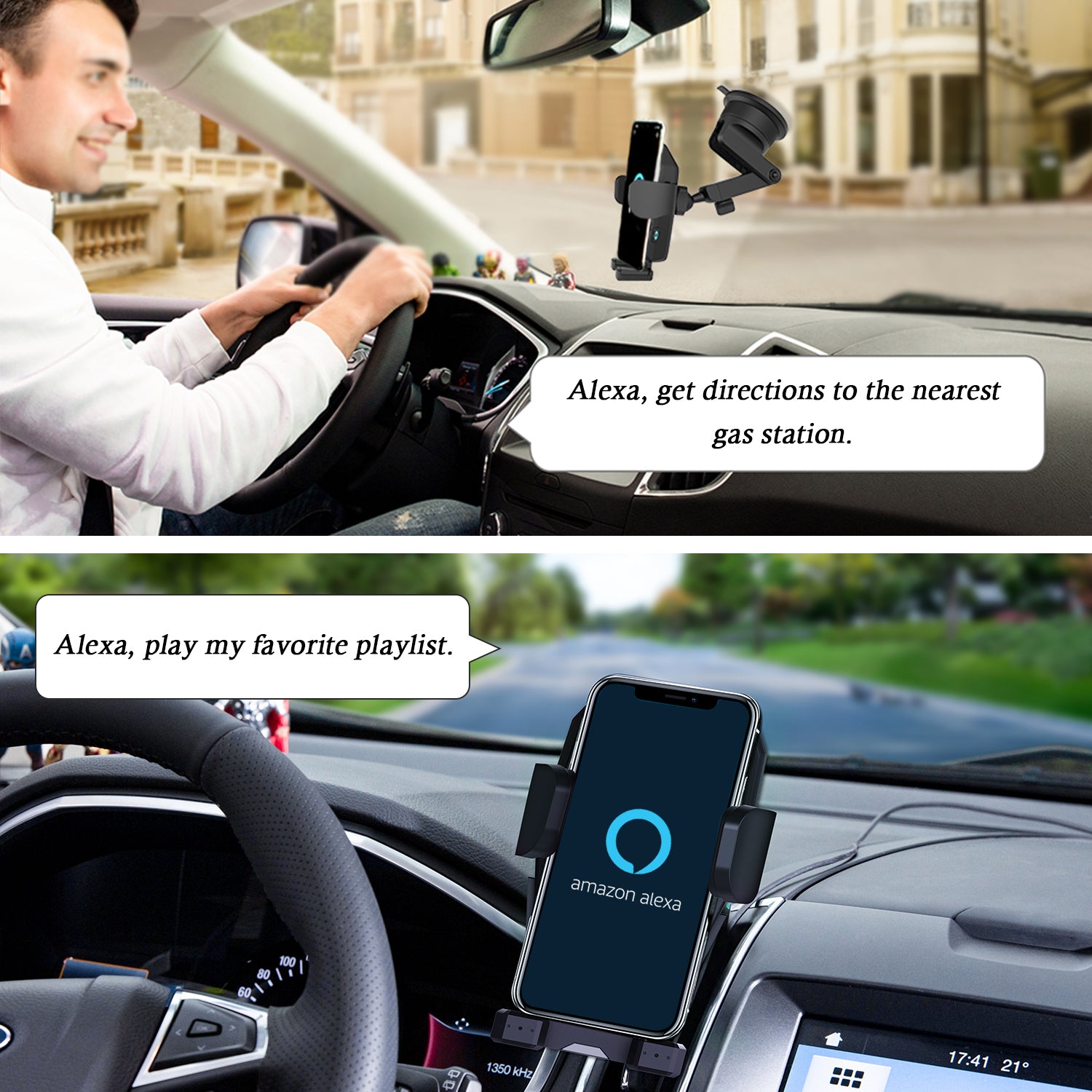 ROBOQI 2
is the
 AI Wireless Charging Car Mount
with Amazon Alexa built-in. It connects to your smartphone via Bluetooth and intelligently controls your music, maps, and messages with just your voice meanwhile charging your phone. Put your smartphone on ROBOQI and say 'Alexa, play funky music' or 'Alexa, navigate home', and ROBOQI's AI will do the rest, playing sound through your car's stereo.
Connecting to Alexa through a hyper-powerful, intelligent platform, ROBOQI can send and receive commands rapidly and reliably, making your life easier. The way it works is simple: you send a command, Amazon receives it on its cloud server, and Alexa responds through your car speakers (using
Bluetooth or FM Transmitter inside
).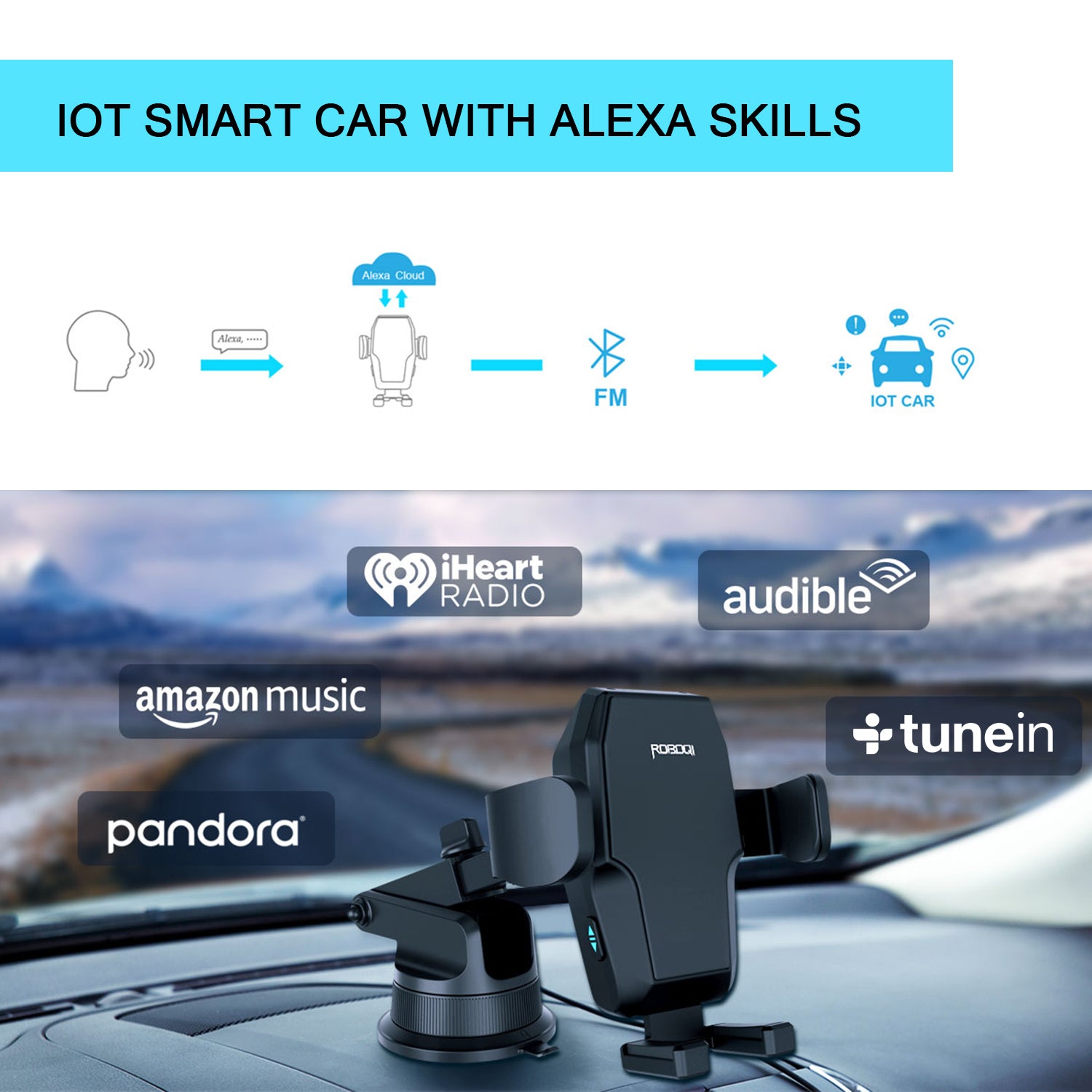 Just ask Alexa to play music, resume Audible audiobook, check your calendar, find nearby businesses, and more. With two high performance microphones, ROBOQI even hears you over road noise. ROBOQI starts up in seconds, works through your car speakers, holds your phone firmly and turbo wireless charges it.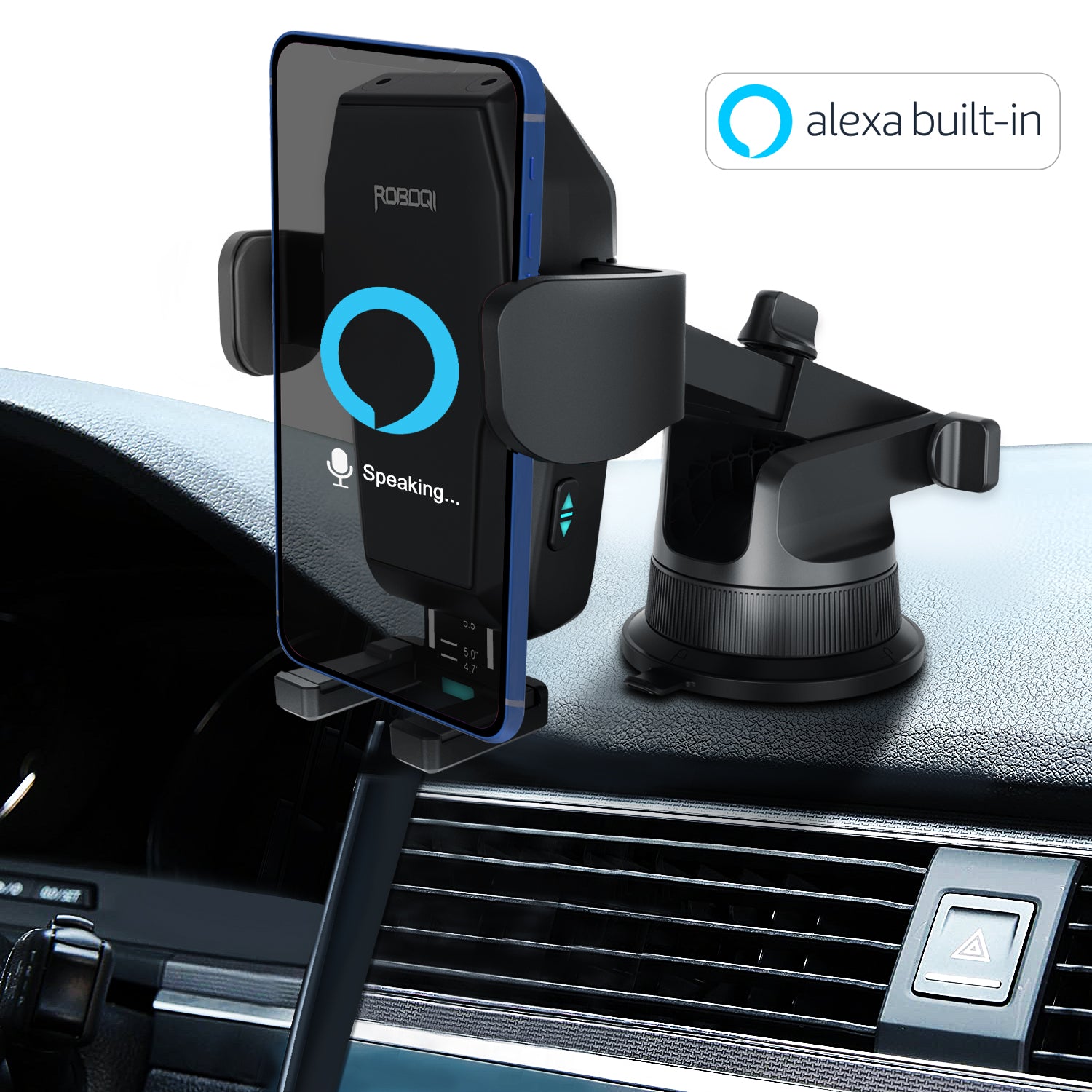 ROBOQI 2 can connect all your cars. It connects to cars that support Bluetooth to play music. Older car without Bluetooth?
 

FM Transmitter is built-in ROBOQI 2
. Just turn on the radio and receive the FM radio station to the same frequency from ROBOQI 2.    Using Amazon Alexa's user-friendly, intuitive, voice-recognition system, you can take advantage of more than 80,000+ skills, everything from music to directions to texting to calendars to shopping and beyond. Anything Alexa does, ROBOQI 2 can do too.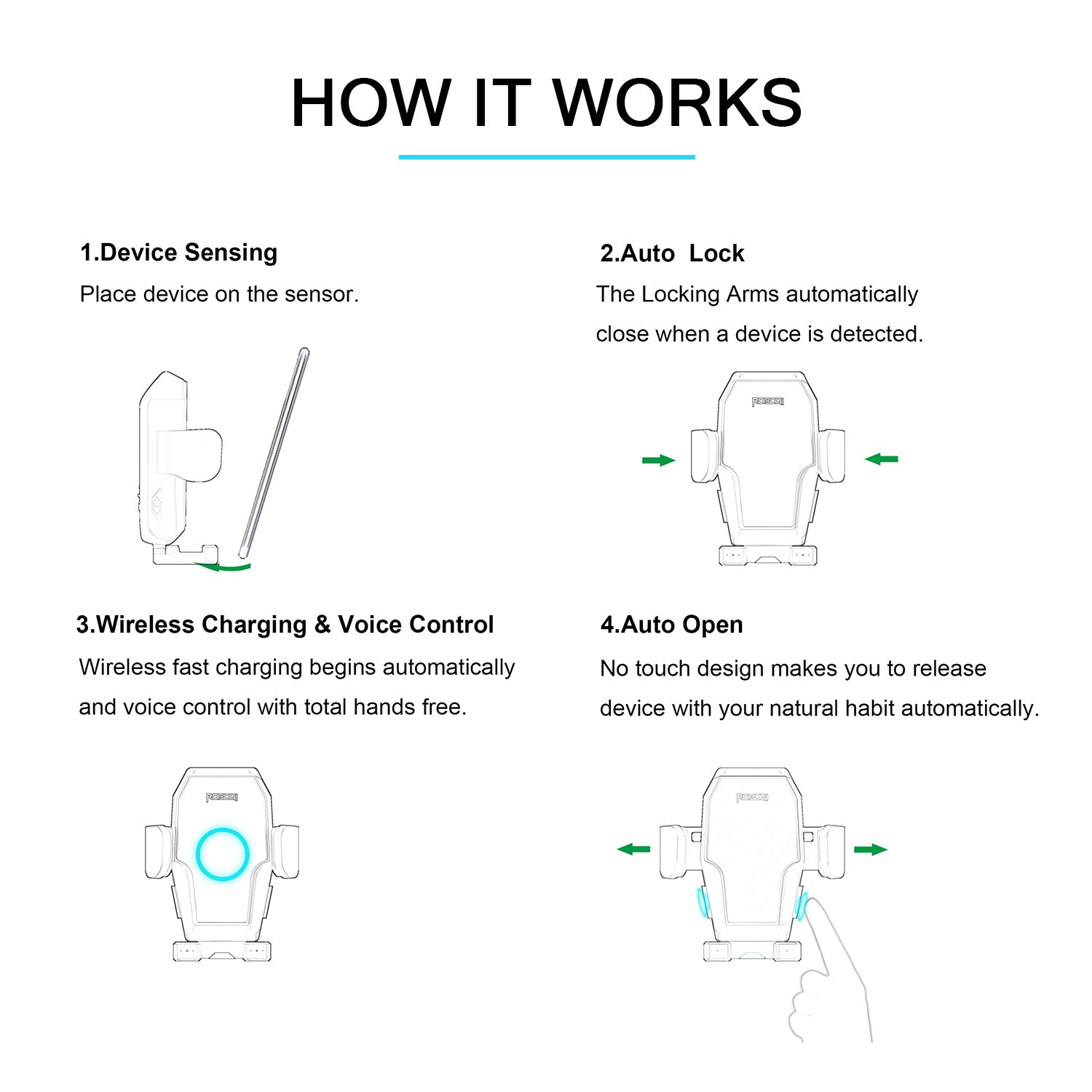 ROBOQI 2 wireless charger supply Fixed-Frequency protects phone from interference, allowing phones to have longer battery life and safer charge.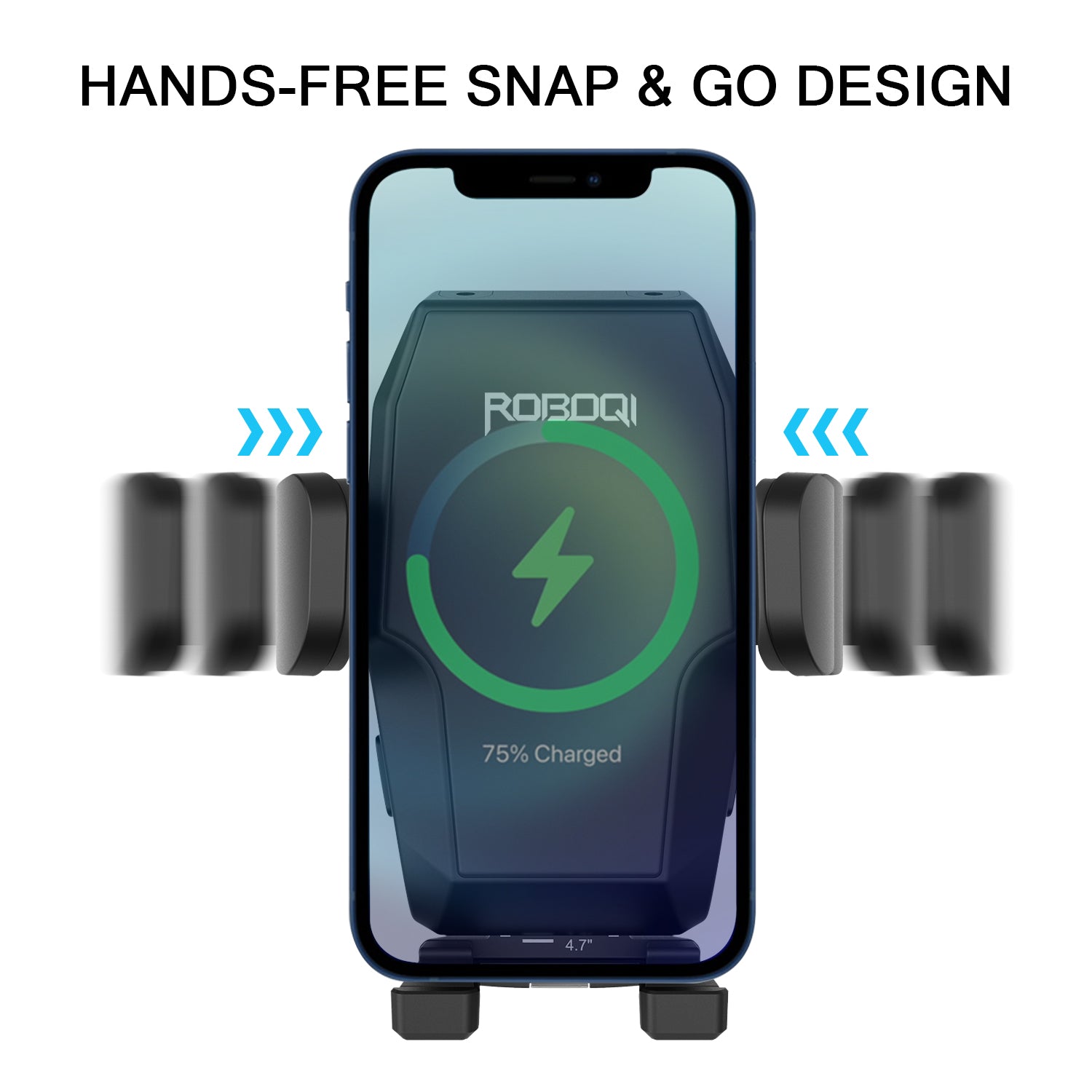 Instead of touching your phone to do what you want to do, ROBOQI 2 patented Hands-Free Snap & Go functionality enables you to move through your phone with a single hand motion, meaning that you never need to hold anything.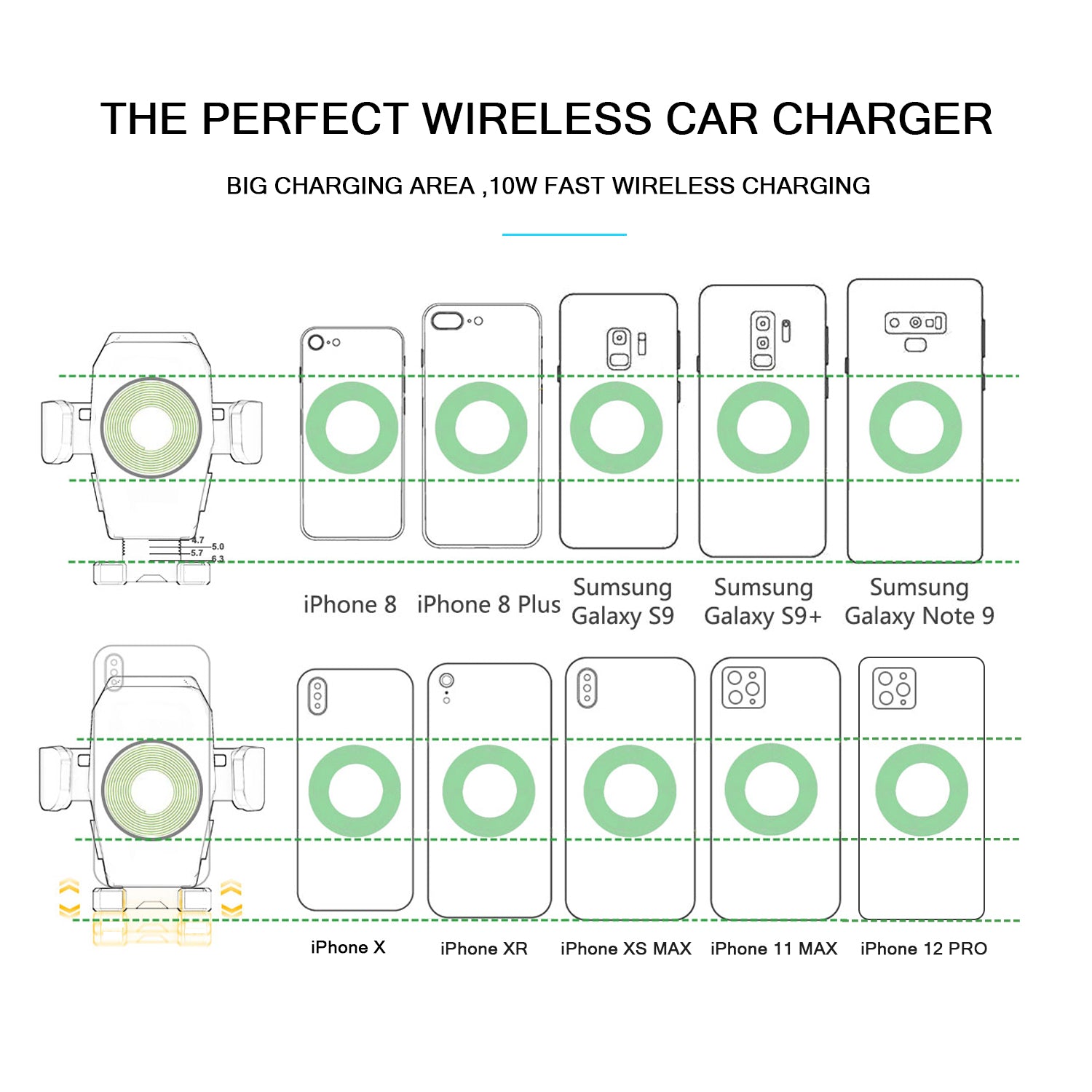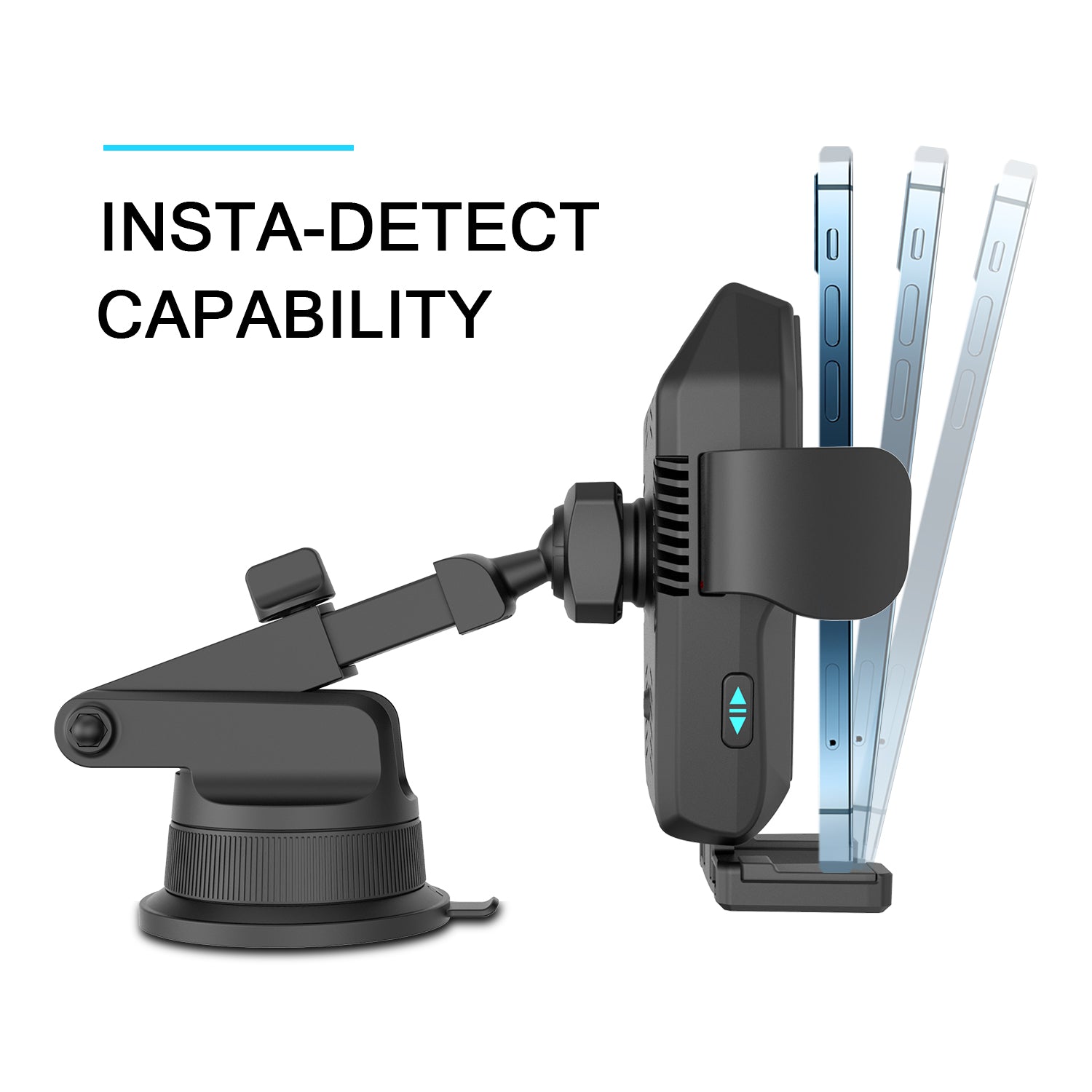 Insta-Detect knows when your smartphone is in place: all you need to do is put the phone in front of the Insta-Detect sensor to let ROBOQI know that it should enact its security function. Then, when you need the smartphone back, you just pick it up.
A cutting-edge smartphone mounting device, ROBOQI 2 features our US patented Hands-Free Snap-and-Go plus Alexa functionality so that whatever you need to do while you are driving, you can do so easily and safely. ROBOQI 2 isn't just a car charger: it's a car charger that makes your car smart.
How to Connect:

Plug the car charger into 12V power port (cigarette lighter) and mount it.




Open ROBOQI APP and connect your phone with ROBOQI 2 and your car with Bluetooth. Older car? The ROBOQI 2 is already built-in the FM transmitter for your old-school ride.




Use your phone's existing connection to talk to the internet. Every time you get in your car, ROBOQI automatically connects to your phone and starts listening for your commands. ROBOQI 2 with removable non-marking adhesive and works on all dashboards.